MAP is an industrial IT company based in Barcelona, Spain. 
We have extensive experience in the complete cycle of Industrial IT projects, from consultancy to sourcing (RFI/RFQ) or implementing solutions. 
We help our clients develop an Industry 4.0 roadmap, and / or participate in the implementation and roll out of new technological solutions, endeavoring to listen and understand the problems at hand in order to come up with the optimal solution.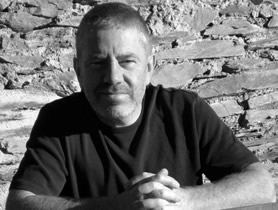 Michael Loughlin
Chief Executive Officer

MAP selected Ignition by Inductive Automation as the preferred platform for Scada and plant connectivity for flexibility, cost (site wide Licence), and seamless connection to IoT platforms. With Ignition the constraints of traditional SCADA are removed, favouring an IIoT architecture approach.

KepserverEX is the industry leading connectivity platform, and allows us to quickly get our clients up and running with connectivity out-of-the-box for over 200 industrial protocols, allowing us to quickly get the data into the IoT or BI layer for immediate value.

Using Visual Studio, we deliver solutions in the latest stable releases of  .NET, using a Web or Desktop frontend, against Oracle or SQL*Server. We use the best in class IT Architecture for Industrial Projects according to the project at hand, and client preferences.
Sicma21 are experts in Siemens PLC technology and SCADA Systems implementation (Zenon). We partner on logistics projects where the dominant technology to be used is Siemens.

Tau-NT are specialists in industrial automation. MAP and Tau partner where the client has requirements which require Tau's expertise in, for example, industrial automation with Beckhoff Technology (TwinCAT / EtherCAT)

MAP partners with Vadilux on IoT projects for industrial clients. Vadilux are specialists in implementing sensors on factory floor machines to provide the necessary real-time data for IoT.