MAP provides your WMS or WCS/MFC (Warehouse Control System / Materials Flow Control). We integrate with automated materials handling equipment and ERP/WMS systems providing either a warehouse control interfaced to the WMS, or our own WMS solution interfaced to your ERP.  We provide the software control to optimize your warehouse assets such as automated Stacker Cranes, Agvs, Mobile Robots, conveyors, and other equipment such as Pick to Light areas or Sorter Systems, and of course operator interfaces (Truck Terminals or Mobile Devices and displays). We deliver your system in the cloud or on site.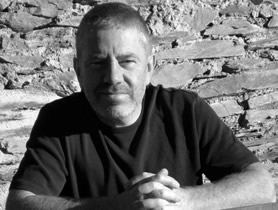 Michael Loughlin
Chief Executive Officer
Tau-NT are specialists in industrial automation. MAP and Tau partner where the client has requirements which require Tau's expertise in, for example, industrial automation with Beckhoff Technology (TwinCAT / EtherCAT).
Sicma21 are experts in Siemens PLC technology and SCADA Systems implementation (Zenon). We partner on logistics projects where the dominant technology to be used is Siemens.
MAP maintains a VisualStudio subscription. We deliver solutions in the latest stable releases of either .NET or Java, using a Web or Desktop frontend, against Oracle or SQL*Server databases. We use the best in class IT Architecture for Industrial Projects according to the project at hand, and client preferences.