MAP is an International IT consultancy based in Spain. We have considerable experience in IT projects for Warehousing, Logistics, and Supply Chain planning and execution. We offer our clients an independent and personalised service for consultancy and solution implementation.
As we begin to see the ramifications and real use cases of Industry 4.0 or the Digital Enterprise, optimising the Supply Chain and internal logistics has become essential to the enterprise strategy.
We integrate with automated materials handling equipment and ERP/WMS systems providing either a warehouse control interfaced to the WMS, or our own WMS solution interfaced to your ERP.  We provide the software control to optimize your warehouse assets such as automated Stacker Cranes, Agvs, Mobile Robots, conveyors, and other equipment such as Pick to Light areas or Sorter Systems, and of course operator interfaces (Truck Terminals or Mobile Devices and displays). We deliver your system in the cloud or on site.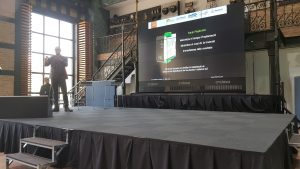 The Industry 4.0 commission, an initiative of the Catalan Industrial Engineers society (EIC) which now includes the Telecommunications Engineers, Systems Engineers, Civil Engineers and Agricultural Engineers and growing, celebrated the
Read More »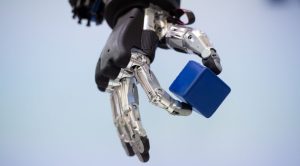 Robots and Mobile Platforms Industrial and Collaborative Robots Collaborative robots (or cobots) were very much in vogue at the messe, performing many and varied tasks including entertainment. The new range
Read More »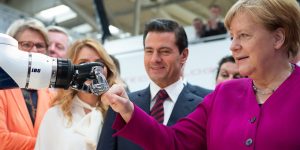 "Integrated Industry, Connect and Collaborate" was the battle cry of this year's Hannover Messe, attended by 210,000 visitors and some 5,000 exhibits. The term Industrie 4.0 was first coined at
Read More »